Adams Flea & Tick Collar for Large Dogs - (26" Collar)
ADAMS
•Starts killing and preventing fleas, ticks, flea eggs, and flea larvae through contact
•Kills 3 stages of the flea and tick lifecycle
•Continuous protection for up to 7 months
•Odorless, non-greasy, easy-to-use prevention
•Remains effective after swimming or exposure to rain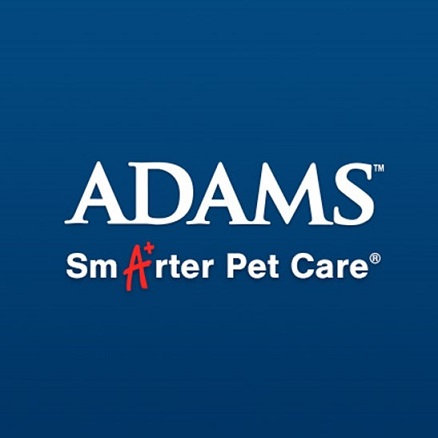 $10.99
Log in to see your Member Loyalty Rewards
PRODUCT DETAILS
Adams Flea & Tick Collar for Large Dogs - (26" Collar)
The Adams Plus Flea & Tick Collar for Dogs is perfect for small or large dogs. It provides quick relief from biting fleas and ticks and continuous protection for up to 7 months. Our collar prevents infestation by killing all 3 stages of the flea and tick lifecycle. This collar provides one-step treatment and prevents re-infestations. Even when wet or completely submerged, the collar continues to be effective. This collar is also fully adjustable, and the outer shield reflects direct light up to 450 feet.

INGREDIENTS
Tetrachlorvinphos 14.55%, (S)-Methoprene 1.02%, OTHER INGREDIENTS 84.43%.