Advantage II Topical Flea Treatment For Cats - 4 Dose (9+ lbs)
ADVANTAGE
•Begins working within 12 hours to kill fleas on contact
•Kills eggs, larvae and adult fleas to break the life cycle and help prevent re-infestation
•Waterproof formula continues working for up to four weeks, even after bathing or swimming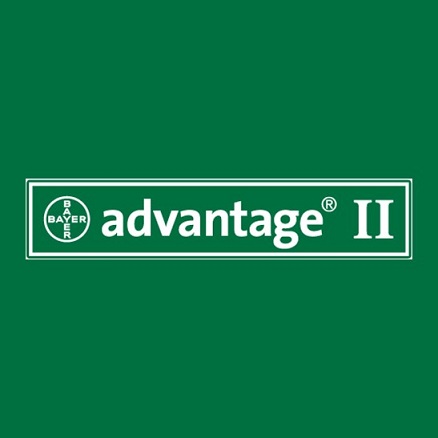 $56.99
Log in to see your Member Loyalty Rewards
PRODUCT DETAILS
Advantage II Topical Flea Treatment For Cats - 4 Dose (9+ lbs)
Help protect your feline friend from parasitic pests and the potentially harmful diseases they can transmit with Advantage II Flea Treatment for Large Cats. This highly-effective, veterinarian-recommended treatment is specifically formulated to kill all life stages of fleas on contact with no painful biting required. With three-way protection that kills the eggs, larvae and adults, it breaks the flea life-cycle to help prevent re-infestation of your pet and your home. The waterproof formula for kittens and cats 8 weeks or older and weighing over 9 pounds continues working for up to four weeks, even after bathing.

INGREDIENTS
Active Ingredients: Imidacloprid 9.1%, Pyriproxyfen 0.46%.